The gothic style is fairly popular these days. We see them in runaways, streets, red carpets, photoshoots, media, etc.
Thanks to black which never goes out of trend, Goth has picked up some interesting trends this year. Some fashion magazines have already started 'the talk' on these Gothic looks.
We are going to highlight some of the latest trends in Goth fashion. The list will include everything from clothes, and accessories to looks and makeup.
Leather Strapless Blouses
Just like in 2017, when leather pants became the IT thing, leather strapless blouses are seen everywhere, this season. These blouses are shaped like a corset. Some have lace detailing which makes for an enticing outfit.
Kourtney Kardashian is also seen wearing these strapless leather blouses all the time. It adds such an edgy vibe to the whole outfit.
Gothic Skirts
As the summer approaches, trousers become a little uncomfortable to wear. Gothic skirts and tie-dye skirts are catching on. You can wear these colourful skirts with tank tops or crop tops. Even patchwork skirts with solid colour t-shirts give a casual tribal Goth look.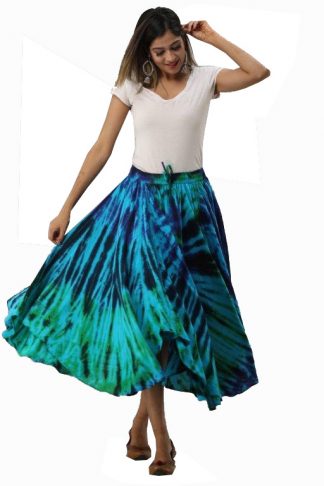 For the night you can pair the outfit with combat boots and dark lips.
Capes
If you can handle the drama, capes are the ultimate Gothic accessories that will trend this year.
For a subtle look, try a short cape with a bodycon dress and a gothic handbag. These are structured and give a boss-lady vibe.
The big, flowy ones are full of oomph and drama. Some capes are contemporary with sleek designs and cuts. Others appear more traditional, giving a Gothic Victorian look.
We particularly love this beautiful black cape with lace detailing from Jordash Clothing. The cut is modern but the lace detailing makes it a traditional look. It's a perfect choice if you want to make a statement at a party.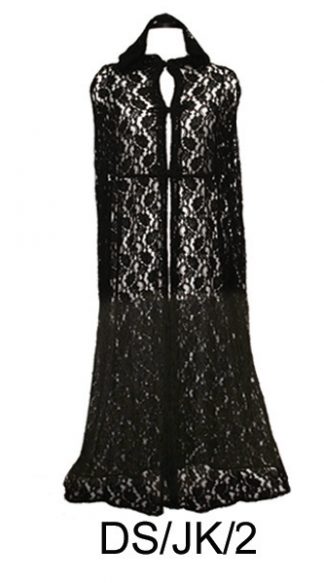 Influences of Gothic Asian style
Anime has a global fan base all over the world. From 2021, a lot of anime characters will be sporting Gothic accents—a trend that will continue in 2022. Since designer Proenza Schouler's tough-girl collection graced the runway fashion, these looks are trending in the street as well.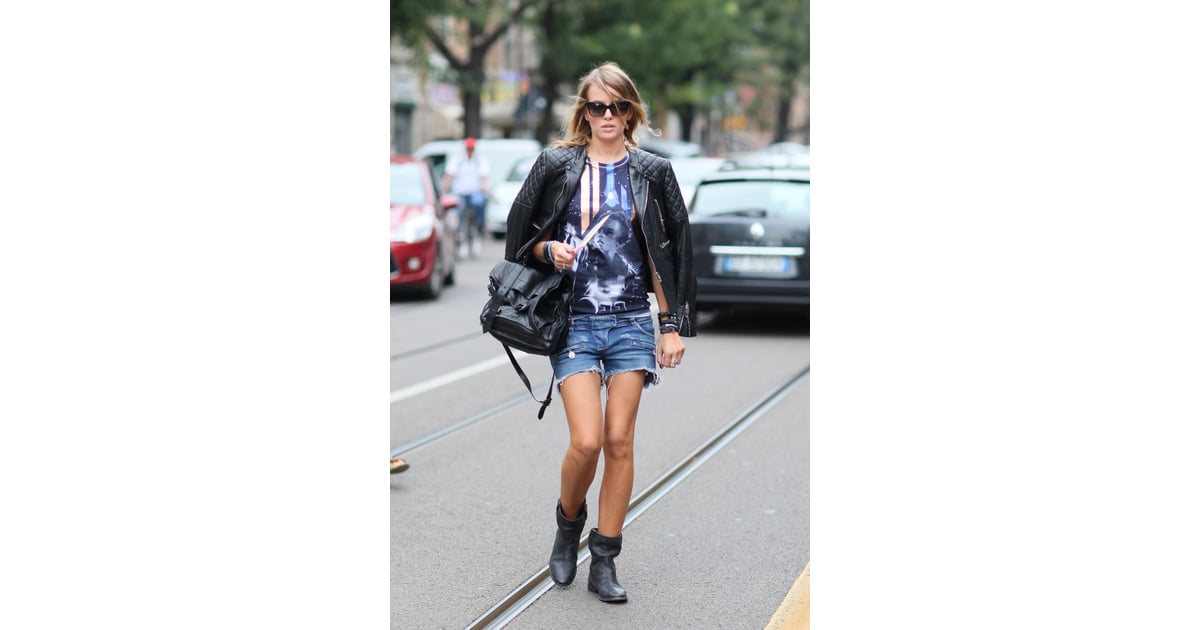 A-list celebrities like Taylor Swift are sporting the Asian Goth style. Gothic Asian style includes a lot of martial elements, stylised patterns, Gothic accessories and of course, influences from anime. Think Blackpink's Jisoo and Rose.
Cut-Outs
If you don't like wearing short clothes, cut-outs are a smart way to dress up your wardrobe. From asymmetrical tight skirts, gowns and pants, designers are really cashing on cut-out trends.
It has already been spotted on runways and streets. Cut-out straight jeans with fitted tops are a trending street look. Major designers like Stella McCartney and Jacquemus are some designers making this trend big on the red carpets.
Makeup And Hairstyles
Goth style isn't limited to clothes and accessories. Makeup looks and hairstyle is a prominent feature of the Goth style.
Some of the trending makeup and hairstyles of the season are:
Accentuated Eyebrows
While straight eyebrows were the trend of 2019, it has been replaced by high accentuated eyebrows in 2022.
Eyebrows can make or break the shape of your face. Accentuated brows give an impression of a sculpted face. Don't skip the brows if you are going for a Goth look. Brow embellishment is another trend sparkling this year.
Tiny crystals and sequins with monochromatic clothing give a futuristic Goth appearance. Bold eyebrows and colours add drama. A lot of these trends are inspired by the popular teen drama, Euphoria.
Undercuts and pastel hairs
While the mainstream haircuts include soft layers and bangs, extreme haircuts are making news this year.
Buzzcuts are back in full force along with undercuts. Pattern undercuts like flowers or other symbols are gaining momentum. For guys, short mohawks are likely to be popular this season.
Pastel colours on hair like lilac, pastel pink, light blue, foxy silver, and mint green are becoming popular.
These are the Gothic trends that will trend in 2022. What are your expectations this year? Let us know in the comments.